June 2012 Reading Recommendation
First, I have to mention something that has nothing to do with the book I'm about to talk about… I feel like Sarah MacLean has the most fantastic titles. I got hooked on her first when I read her first book, Nine Rules To Break When Romancing A Rake. Then came Ten and Eleven. Sadly, because I probably would have followed her to Ninety-Eight, she stopped the series there. But we get a new series to focus on, so all is well in the reading world. A Rogue By Any Other Name is the first book in the Rules of Scoundrels series. (Consequently, book two's title is my favorite out of them all: One Good Earl Deserves A Lover. How awesome is that title??)
But titles alone do not make a book, as Ms. MacLean clearly shows us. Back to focusing on the book. I love Bourne (Michael), the hero. He had the rug completely pulled out from under him as a young man by someone he trusted, someone who should have been watching out for his best interests. Rather than turn it into a learning experience Bourne could grow from, he was humiliated and ruined, and had to build himself back up from the bottom. And he did it. But the battle left him hardened, and there is very little he wouldn't do to get back what he once lost to his "mentor."
Our heroine, Penelope (bonus if you remember her from Eleven) is introduced to us through a proposal. One of her best friends from childhood, Tommy, is offering for her hand. (She, Tommy and Michael used to run together as kids.) But not out of love, but from a desire to protect her. Not the most eloquent of proposals, but it highlights their comfortable friendship and their platonic adoration for each other. She says no, because at twenty-eight, she's already so far on the shelf she gets missed in the weekly dusting. So does it matter now?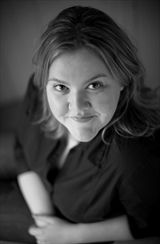 Turns out it does matter. Her father has added a patch of land to her dowry in hopes to inspire offers once again. The patch of land Bourne lost to his mentor…who happens to be Tommy's father. It's a little complex when I write it out here, but I promise it's quite easy to follow when reading the book. But Bourne realizes if he wants to get his land back, he's going to have to marry Penelope.
Luckily this isn't a hardship. They were good friends in childhood, remember? Of course, rather than pop up and play the "We were good friends as kids, we'll have a good life, let's marry and live happily" card like Tommy, he cuts through the BS and just abducts her. Penelope isn't overly pleased with this (her choice is taken away from her) but she's not fighting it either. Because if she DID have a choice…she'd have chosen Bourne! So in the end, same result. Just not the right method.
MacLean gives us some serious moments, some hilarious moments, great dialogue and interesting characters that you are rooting for even when you want to slap your palm to your forehead and go "What are you doing THAT for?!" Which, when you think about it, just means they're human and believable and relatable.
I won't spoil your pleasure of reading the book and finding the details out yourself. Suffice to say, there's a battle of sorts between Bourne's desire for revenge and his happiness with Penelope. We're also introduced to the other three owners of The Fallen Angel, who will be the heroes for books 2-4. They all sit on the outskirts of society, and I love it. I'm very excited to see the rest of these books and see how the men get on. In fact, the epilogue gives you a hint as to who is up next in the lineup, and I'm definitely pleased with the prospective couple.
Sarah MacLean has definitely got a wonderful touch with historical romances. If you are looking for a good book, I'd stop right here!
Standard Monthly Disclaimer: I am not affiliated with, nor do I receive payment/compensation for, any recommendations I give on my blog or any other social media outlets. These opinions are mine alone and I receive nothing for them but the pleasure of sharing books that I've enjoyed with other romance readers.