Military Moment: Catherine Mann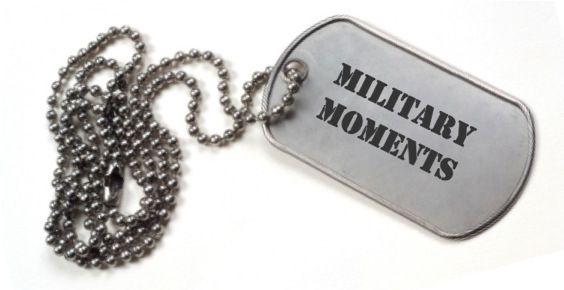 This Military Moment is a little different than the others. Today, I'm blessed to have Catherine Mann, author of super-sexy military romances, on the blog today! How excited am I? Let's just say you're lucky you can't hear my squealing from wherever you are.
Jeanette: Cathy, thank you for coming to the blog! I just LOVED Under Fire, read the entire book in 2 days. I've liked Liam McCabe since first meeting him. But after getting that glimpse of him and his attraction to Rachel in Hot Zone, I knew I was dying to see these two meet up again. And I got my wish! But enough about my gushing. Can you talk a little bit about these two and what challenges they're bringing to the table?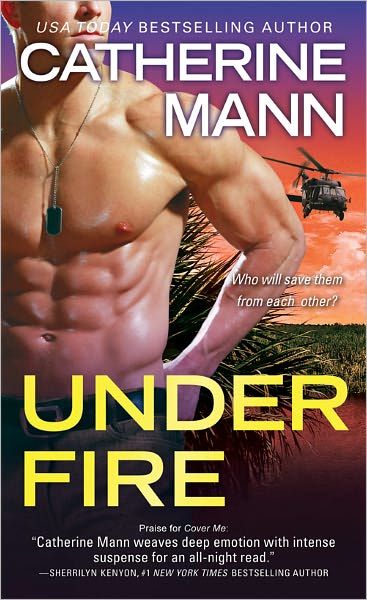 Catherine Mann: Thanks so much for the chance to chat about my books, Jeanette!  I'm thrilled to have the chance to hang out with you online.
In answer to your question, when UNDER FIRE opens, Liam and Rachel are both at a crossroads, emotionally burned out from their jobs, unsure where to go next in their careers, and certainly not looking for romance.  Liam has three divorces behind him because of his military career and Rachel already lost the love of her life in a war zone…  So yes, there are plenty of emotional stumbling blocks to happily ever after for Liam and Rachel.
Jeanette: The hazard of a relationship in the military…the divorce rate. Takes a special couple–a couple meant for each other–to make it work. Are there any more plans for Elite Force books in the future? (fingers crossed from my end!)
Catherine: Absolutely! I'm finishing up another PJ book right now, Jose "Cuervo" James' story.
Jeanette: Yes! Just what I wanted to hear. I do love Jose. He's a fun one, but I know there's so much more there. Now I have to ask, with all the different types of elite forces to choose from, why pararescuemen? (Not that I'm complaining, mind you…even their motto is just so…sexy!)
Catherine: I have always enjoyed writing stories about the less frequently recognized heroes in our military, looking beyond the more commonly featured fighter pilots and SEALs.  The pararescuemen offered the irresistible opportunity for a new series!!
Jeanette: Irresistible is the word for it. Those covers, wowza. What else is coming up for you?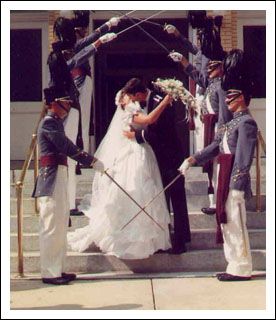 Catherine: Thanks for asking!  It's been a busy 2012 for me!
June: "Dog Tags" in LOVE BITES, HQN Books
August: AN INCONVENIENT AFFAIR, Book 1 "Alpha Brotherhood" series, Harlequin Desire
September: GUARDIAN, Bk 5 "Dark Ops" series, Berkley Sensation
November: "Home for Christmas" in RESCUING CHRISTMAS, Harlequin Books
Jeanette: I see a new series in that list. I'm about to get some grabby hands. Gimme! While checking through the Extras section of your website, I saw you getting the Welcome To The Club sword slap on the rump from your wedding. Did yours hurt as much as mine did?
Catherine:  LOL!  I was surprised more than anything, even knowing what would happen!
Jeanette: Sneaky, how they manage to pull that off. You have a unique perspective, in that you've been a military spouse for a good portion of your life, and you also have the romance aspect covered from your job. What advice would you give to couples facing a separation of any kind to help keep the romance alive?
Catherine:  Talk or e-mail each other every day it's possible.  After my husband's 20+ years in the military, we both know it's a privilege to communicate with each other – a gift not to be taken for granted.
Jeanette: After a few deployments of our own where we made the most of email, I can't imagine what those separations were like before email was a daily way of life. God bless it. What's the best part about your job?
Catherine: Working/writing while wearing my pajamas – and the flexibility to be on call when my kids need me.
Jeanette: Oh yes, definitely love the ability to write in my sweatpants. Puts me in a very happy mental place! Sexy socks, by the way.
Speaking of happy places…this blog is a guaranteed happy place for those who like giveaways! Catherine and I wanna know, what is your best tip for keeping long-distance relationships (platonic friendships or romantic) alive? One lucky commenter will win Catherine's newest release, UNDER FIRE! (US and Canada only, no PO boxes, sorry.)
Contest ends 11:59pm (EST) on Thursday, May 24th. I will announce the winner on the blog on May 25th, so remember to stop back by and see if you're it's your lucky week!
A little more on Catherine:
USA Today best selling author Catherine Mann writes military romantic suspense for Sourcebooks and Berkley, as well as steamy romances for Harlequin Desire.  A RITA Award winner, she lives in the Florida panhandle with her military flyboy husband, their children and a menagerie of shelter pets.  FMI, she can be found online at:
Website: http://catherinemann.com
Facebook: http://www.facebook.com/CatherineMannAuthor
Twitter: http://twitter.com/#!/CatherineMann1
Pinterest: http://pinterest.com/catherinemann/
Written under:
Give away
,
Guest Blogger
,
Military Moment
// Tags:
Air force spouse
,
Catherine Mann
,
Contest
,
give away
,
interview
,
pararescue jumpers
,
PJs
,
Under Fire
,
USA Today Best Seller