May 2012 Reading Recommendation
Let's take a jaunt back to the historical for this month's Reading Recommendation. Today, I'm going to suggest you try out Stephanie Laurens, particularly her book Mastered by Love. This one is the final book of the Bastion Club series. Laurens is quite gifted with the art of the series, her Cynster family series is on book forty-three…or something. Math isn't my strong point. Suffice to say, the woman knows how to weave an intricate web. And this series is no different.
I really looked forward to this book, partly because the culmination of any series is interesting in how the author will wrap it up. But also because…it's Dalziel's book! Finally! Those who followed the series book-by-book, all of the previous seven books, know what a relief it was to finally know Dalziel's life.
Let's back up a minute. The Bastion Club was founded by men who were a big part of the war effort. The war is now past, but these men were behind enemy lines. They were the silent heroes. And now, something in most of their lives has happened to where they have inherited titles they never expected. To remove themselves from the public eye—and over-eager matchmaking mamas—as much as possible, they joined alliances between them and formed this club. Naturally, one at a time, they fell like bowling pins.
But Dalziel was their leader, the man who led shadows. Though they suspected all along that he had some sort of role in society, but just what, they didn't know. Nor did we, as readers. But as it turns out, Dalziel is Royce Varisey, tenth Duke of Wolverstone. A duke, you say? Yes! He's ready to head back home after having left. His father has passed, so it's time to assume the title. And luckily for him, he's got a little help from a very attractive source…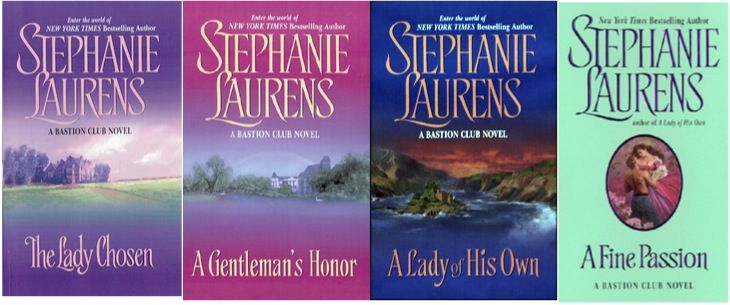 Our heroine is Miss Minerva Chesterton, the estate's chatelaine. She grew up as a ward of the duke and duchess, and made a promise before they passed that she would help settle Royce before moving on to her own life. But she can't quite get rid of this attraction she feels for the new duke. Best to help him settle as quickly as possible and then move on to start her own life, live her own adventures. The sooner the better.
Naturally, these two can't quite leave each other alone, and Royce realizes that Minerva would serve both him and the estate in a much better role: his duchess. But first, he's got to make sure she's fully his.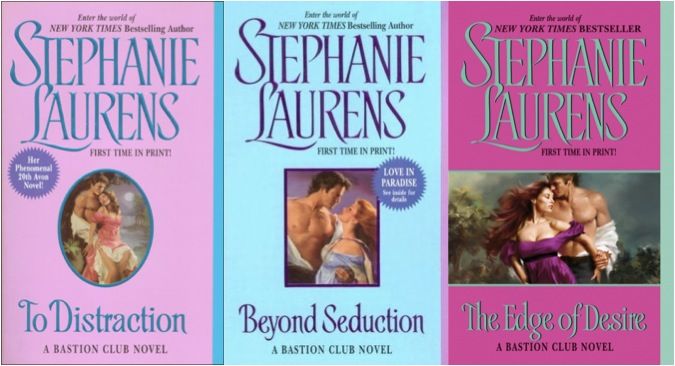 I think the anticipation leading up to this novel was almost as delicious as reading the book itself. So that right there makes it a keeper for me. I also love the mentions and "cameo roles" that some characters from Laurens' other series have in this book. But the connection between the two main characters—both of whom are more mature than your typical Regency character—was the best part.
So head on out and grab a copy. Have you missed some of my previous suggestions? Head here! And until next month…
Happy reading!
Standard Monthly Disclaimer: I am not affiliated, nor do I receive payment/compensation for, any recommendations I give on my blog or any other social media outlets. These opinions are mine alone and I receive nothing for them but the pleasure of sharing books that I've enjoyed with other romance readers.