Military Moment: Jake & Erin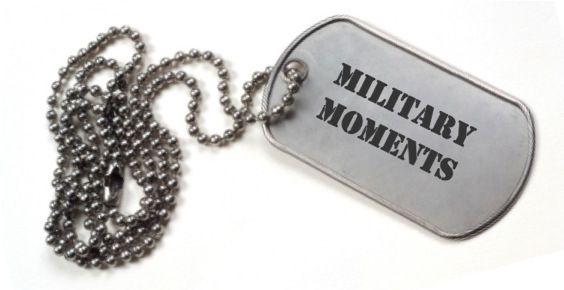 Hey all! Time for a Military Moment. Today I get the chance to talk with my friend Erin and her husband Jake! Jake has been in the Navy for 12 years, and these two have been married for seven years. And I'm sorry, but how cute are their sons? SUPER cute!
Jeanette: You guys, thanks for talking with me! Tell me what first attracted you to each other.
Erin: Jake is a very easy going happy go lucky guy. Just kind of goes with the flow, up for anything. Less than three days after I meet him, I invited him to go to Vegas with group of friends and myself and he was crazy enough to go along.
Jake: Erin was upbeat and loved to see and do new things.  I could tell immediately she was very intelligent and had a grasp on many things that I see as weak points in my own personality, so I knew we would be a good match.
Jeanette: A trip to Vegas? Sounds very much like our first hero and heroine from the Semper Fi series! You guys hit it off right away, but I know this lifestyle isn't all fun and games. What's been the biggest struggle of being a military couple?
Erin: The moving. Moving across town is a big enough pain, but factor in a cross country move to place you've never even heard of thousands of miles away from anyone you know it can be very difficult. Especially when you are younger and have not lived outside your comfort zone before.
Jake: Not being near family as much as we would like to be… I don't see moving as a big hassle and actually enjoy getting to see new parts of the world regularly, but at that same time that means you're further away from all the people you call "family".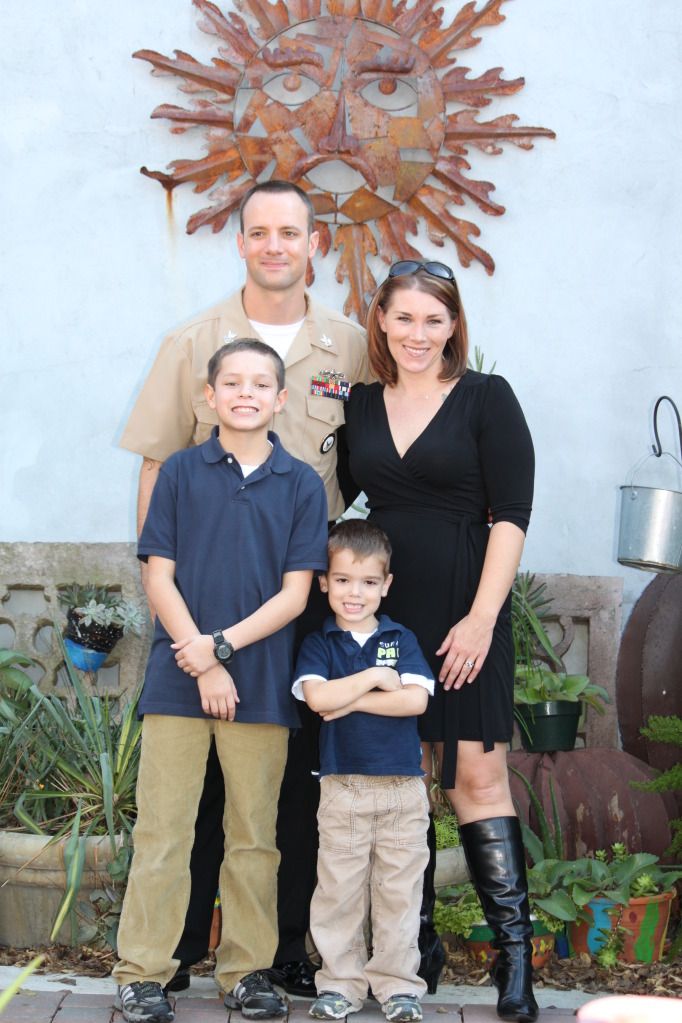 Jeanette: The space between family is definitely hard. And moving can bring challenges. But hey, there are good points too. Any good parts?
Erin: For us, I think for all the bad that comes with the "military lifestyle" (moving, deployments, etc.) it has really brought us closer. We've had to rely on one another, work through and endure many situations that most civilian families will likely never face. We know that as long as we're in it together we can accomplish anything we want to.
Jake: I agree, it's amazing how much we have been able to accomplish together! I would say that a sense of unity and teamwork exists in our relationship now that I don't think we would have garnered if I wasn't in the military.  I think dealing with all of the challenges and stress that comes with military life makes couples more capable of working through things while taking both sides into consideration. In other words, it seems we have developed a greater sense of family unity from all of the chaos of my work environment.
Jeanette: Love that, together you can handle anything. Speaking of sticking together, military couples aren't always together physically. How have you stayed connected during long separations?
Erin: When Jake is out on a ship there are no daily phone calls or Skype. We only have email to rely on, and sometimes that's iffy… Not saying email is the same as snail mail, but it forces you to put more thought into what you are saying to one another. Like (not so) old fashioned love letters, to a certain extent. This last deployment I read a book and then sent it to him to read so we could discuss it afterward.
Jake: I think the best connection is definitely being able to sit down and read an email from Erin and tell that she put a lot of thought into what she is saying there. Then being able to reflect on that and take my time in responding in measure, to put a lot of emotion into each sentence goes a long way towards understanding what we're both going through, I think.
Jeanette: I remember those, the five page long emails. Some good stuff in there! Last question. What's been the best experience the military has afforded you?
Erin: As much of a challenge the moves are, it has really opened up my world and exposed me to things and places I doubt I would have even visited. Not to mention the fact that we've been able to meet some amazing people and someone to visit in almost every state, and several countries now.
Jake: This is an easy one for me to answer, since after 12 years my reasoning still hasn't changed much… I joined the Navy to travel and see the world, both overseas and in the US as well. I have really enjoyed just getting out of my hometown and experiencing so much more variety of life than I would have had where I grew up. I think I've always really enjoyed bringing family out to visit different places I've been stationed as well, and I think they take a lot with them from those visits… So for me, experiencing interesting and unique parts of the world has been the best part of my service and I think it's been a great deal for my family as well.
I'd like to give a big thank you to Jake and Erin for sharing your experiences with us! Not to mention, being our first couple in this round of Military Moments! Tune in next time for another Military Moment with a new couple. Can't wait to see what our next couple has to say.