Rascal Flatts
Hubs and I were given the fantastic honor of attending the Rascal Flatts concert on Friday night. I say honor because Hubs and his Marines were invited by the band to come as their special guests, and include guests. (Hi, that's me, the guest!) They simply said that he needed to wear his uniform and the tickets were ours.
Naturally, we said yes!
When we arrived, they put us all together in a dressing room where the guys were able to leave their uniforms. And as a surprise to us, we got to meet the band. It was unbelievable, and the three members were so amazing and nice. Pictures were taken, hands were shaken, then they headed out to get ready for the show.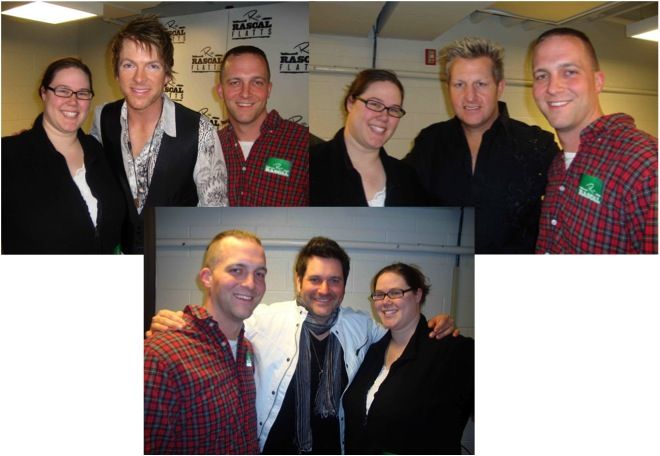 Then we went to our "seats" which were really standing room sections right up on the stage. We could touch the stage, touch the performers when they leaned down, and see it all. Unbelievable tickets. Sara Evans opened and I love her, so that was an extra treat. (Side note: Look at the shoes she's wearing in that first picture. Those suckers are killers!)
After a quick break, which was great that we had access to our dressing room (hello, private bathroom and free drinks and a place to sit down!) it was time for Rascal Flatts to take the stage. Great show, awesome music. Class act all around.
But then the closing of the show came, and the Marines were a part of it! How awesome is that? They came out on stage at the very end of the last song and did a little salute and stood at attention. It looked fantastic. I have a few videos up on my Facebook page if you want to go take a peek. In the picture below, Hubs is the guy dead center, without a white belt.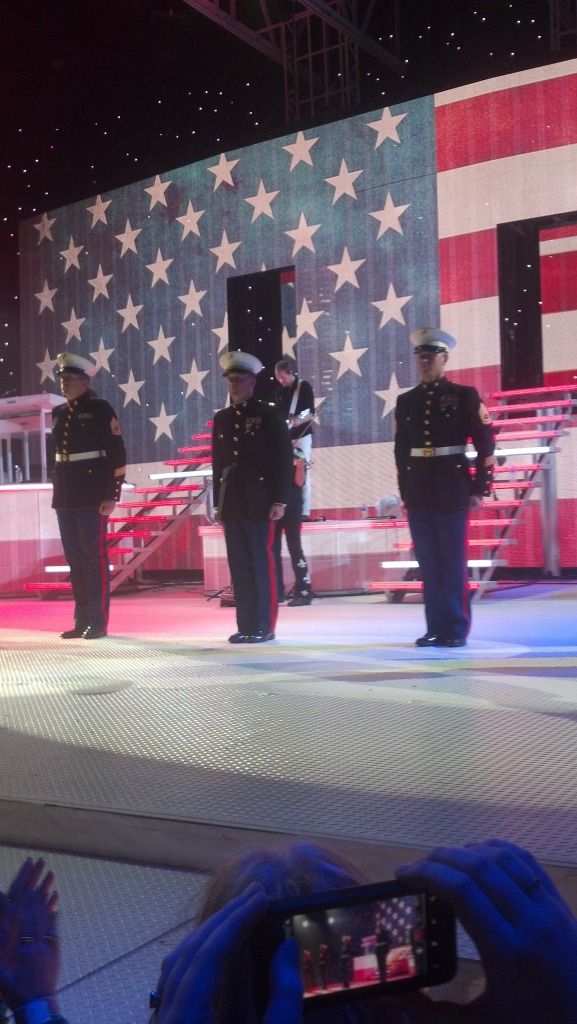 We can't say thank you enough to the guys from Rascal Flatts and the people from the convention center for making our Friday night unbelievable. Night to remember, for sure!
Jeanette