Freebies!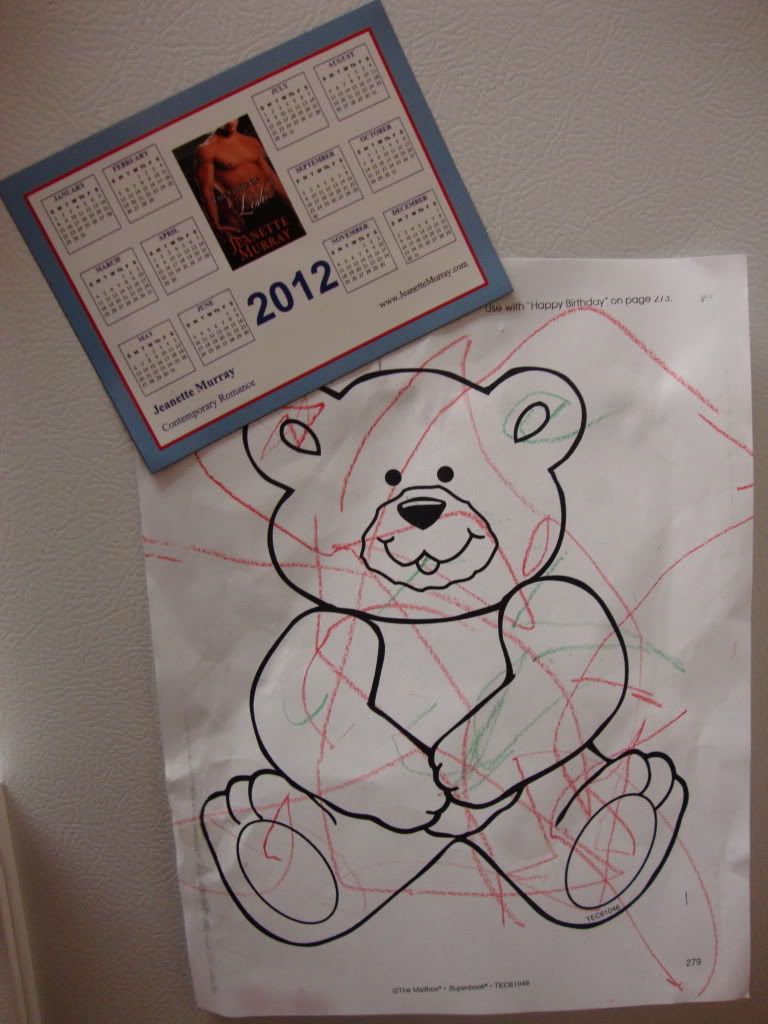 Like the free stuff in life? How about something that's free and useful? Works for me, right? I have a few of these calendar magnets that also have my Game of Love cover on them, and I would love to give them away to deserving readers such as yourself!
Exhibit A: See the usefulness portrayed here, as it holds up my daughter's masterpiece artwork*. Isn't it lovely? Note the ways she manages to miss every single line. It takes talent to work this way. True genius can't be hampered by simple lines. Oh wait, we're talking about the magnets. Well, they're pretty obvious. 5.5 inches long, 4.25 inches tall.
What do you have to do to get one of these puppies? Comment on this post. I've got several, so while supplies last, I'll send one to those who comment! You must be willing to send me your mailing address** if I email you that you've won one of these puppies.
So, what are you waiting for? Comment away and let me know you're interested!
* Scribbly bear not included. (Hey, it's not a Rembrandt, but my kid made it so…it stays. *g*)
**Your address will be used for shipping purposes only. No spam or any other mailers will be sent to your address. You will not be added to any lists.